More than 25 million companies worldwide are already using Instagram for business, and more than 200 million users visit at least one business profile every day.  Not bad, right?
Of course, Instagram is definitely a powerful marketing tool. That's why it's so important to be smart about generating posts that will help you promote your brand. You should create a content & design plan for your Instagram business account to attract potential customers and a loyal audience for long-term cooperation.
However, creating an attractive Instagram feed takes design skills. And besides that, you need to post at least once a day so that Instagram's algorithms don't throw you out of this game. And this will definitely make you feel nervous.
But don't worry, our dear dropshipper! We will tell you how to create a winning Instagram post template, and also share useful resources that will make your life much easier. They will help you generate a lot of ready-made incredible images for your Instagram feed.
What to pay attention to when you're making an Instagram post template?
1. Post format
Of course, the traditional format of posts that allows you to get likes and comments is still popular among business accounts. But don't underestimate Instagram stories which have firmly conquered the marketing industry.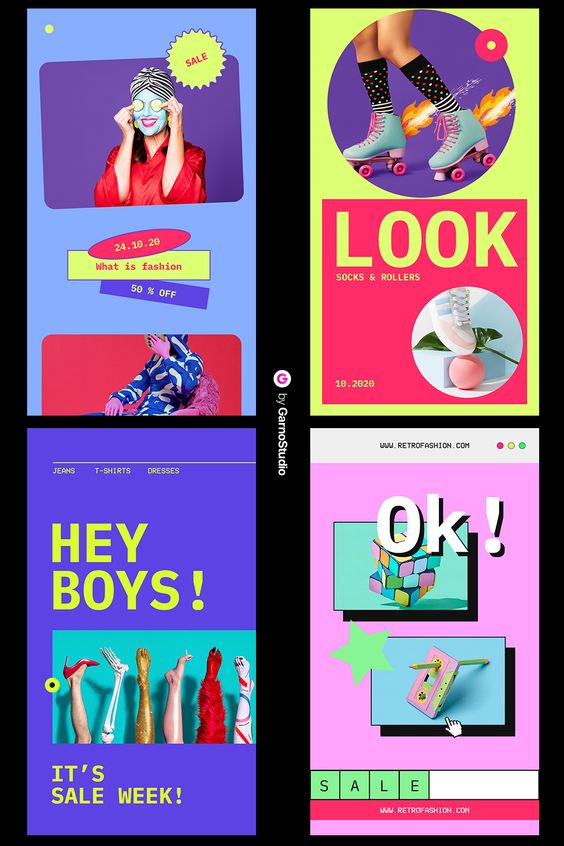 As the statistics show, 500 million accounts use the Instagram Stories feature daily. So, when you're creating your post, ask yourself if it deserves publication as a story or as a traditional post.
But when creating a template, do not forget about the size difference between the feed and the story.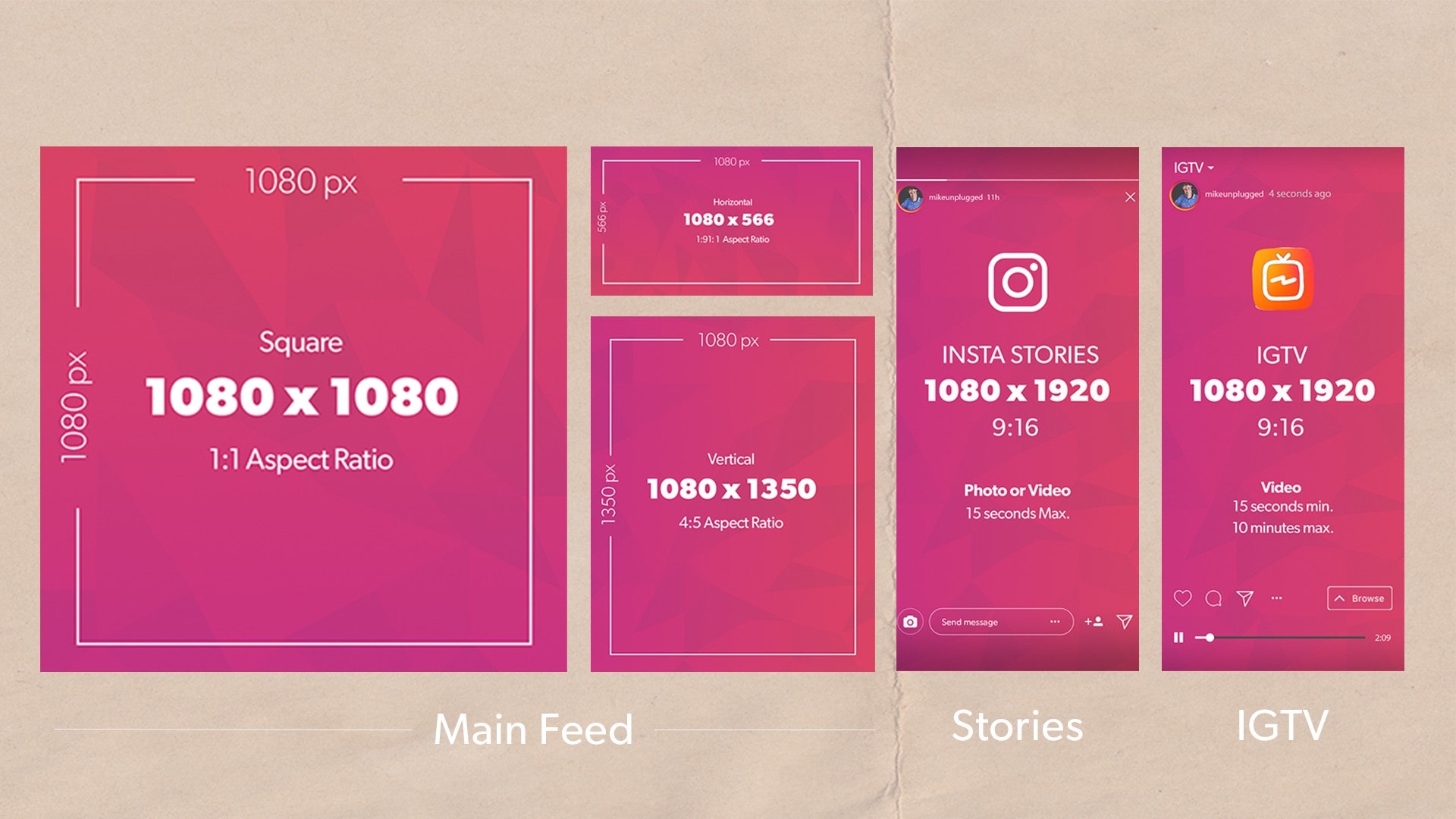 You can also find ready-made templates on the Internet and customize them depending on your needs.
2. Images you use
If you decide that you don't need photos for your Instagram feeds  – it's okay! You can use text overlay on a solid-color background and create your brand on it.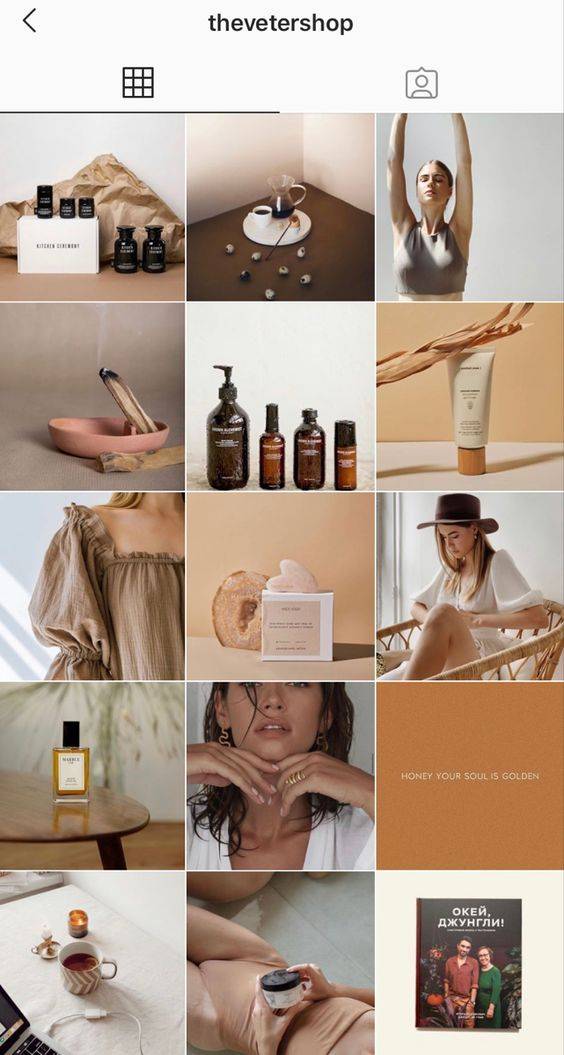 But if you prefer to use photos, then there are several options here. You can take a photo on your phone/camera or just borrow photos from your supplier and make sure they meet the criteria below.
You do not need to study photography at a professional level! It is enough to know a few basic principles of phone photography, and then great pictures for your business are guaranteed:
Use gridlines to balance your shot
Focus on one subject
Find different perspectives
Use leading lines
Look for symmetry
Keep an eye out for repetitive patterns
Avoid zooming in
Use natural light
Consider buying a mobile tripod
Clean your phone's lens
Don't be afraid to edit
Show what's going on behind the scenes, the working process or team: it will always be interesting for your customers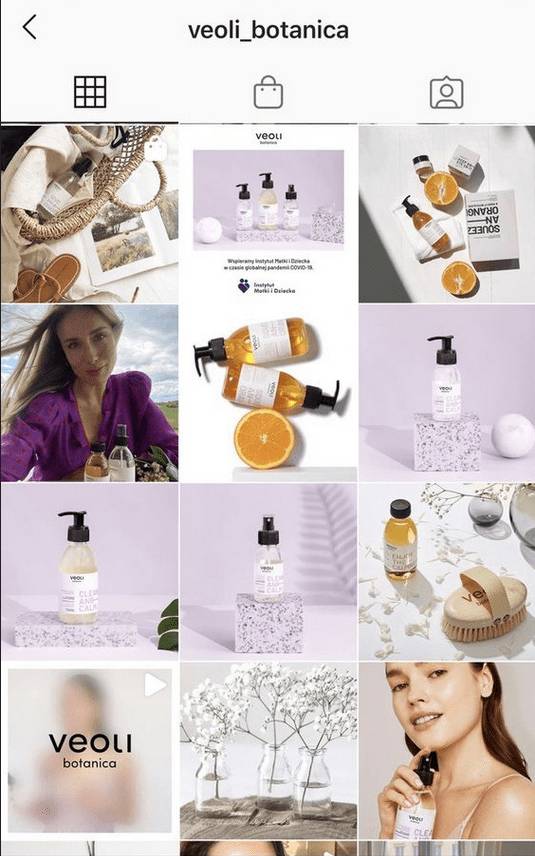 3. Design elements
Don't copy someone else's visual content completely! This can undermine the credibility of your business.
Get inspired by studying your competitors, explore Pinterest for inspiration, so you can definitely find your own unique style.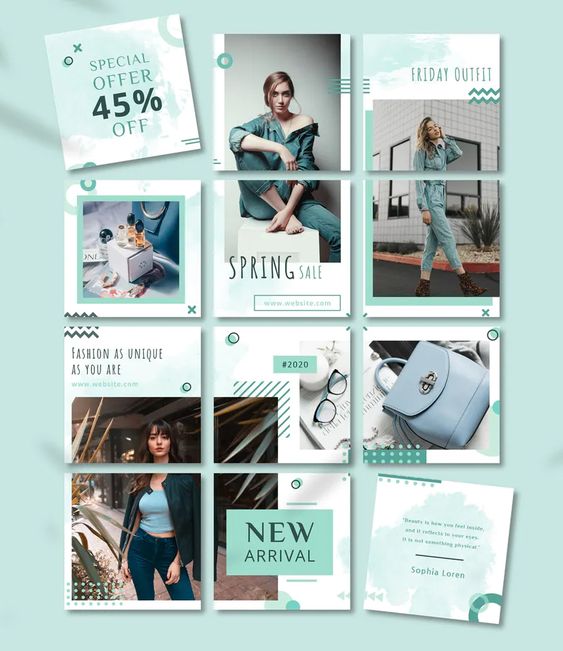 4. Branded fonts
You can choose your corporate identity directly in the Instagram Story editor, or you can use apps to create Instagram templates (we'll talk about them later). But the main rule is to use this font everywhere to make it associated with your brand.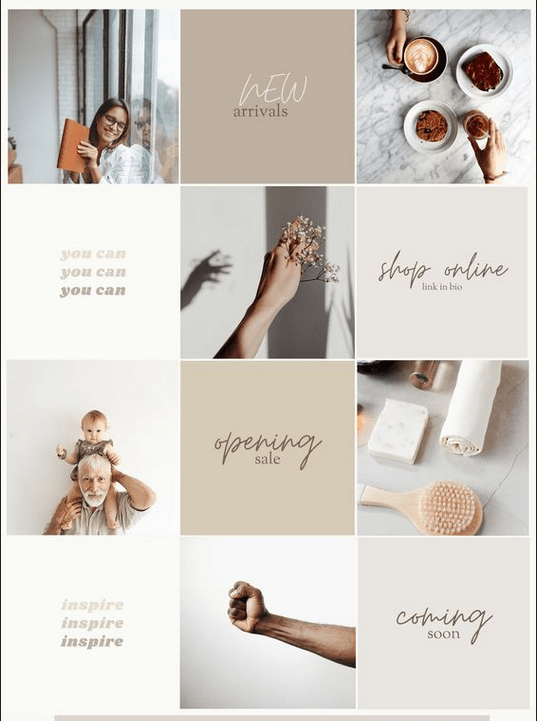 5. Branded colors
You don't need to use every color in the rainbow. Stick to your brand colors that you use in your store. Try to focus on them as it will help you in promoting your brand in the long run.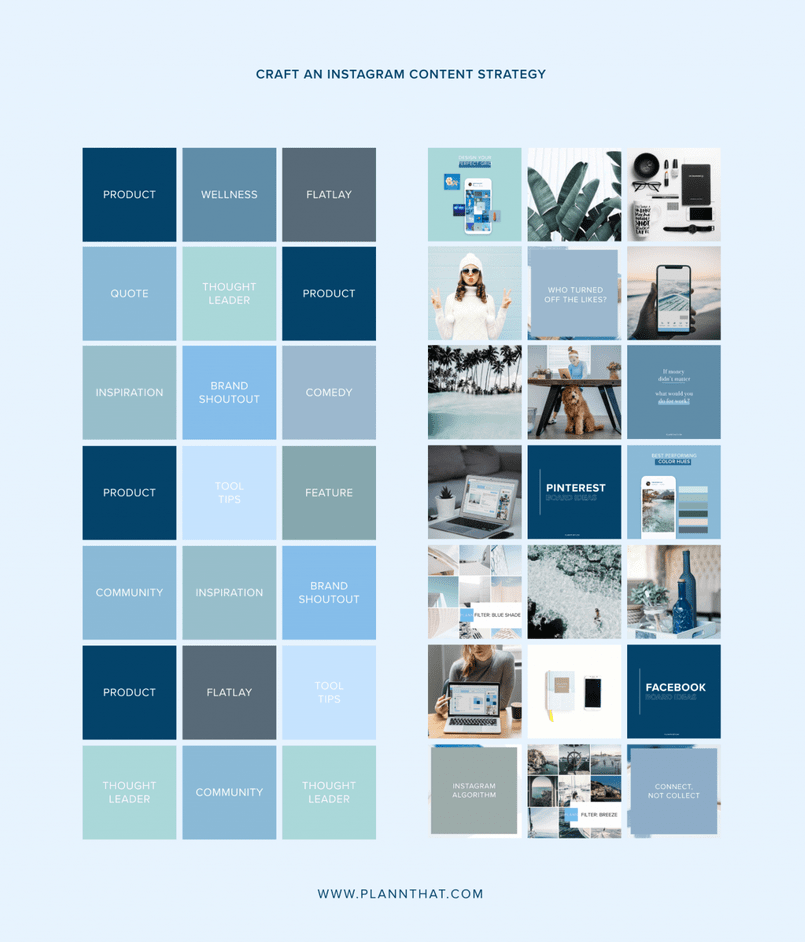 6. Advertising posts & info posts
For all types of posts, you need to use only high quality photos! And as for advertising posts, they should also be depicted in such a way that the functionality of the product is clear.
In addition to this, your brand voice is just as important as your brand look. Instagram captions can be up to 2,200 characters long, so you can talk about anything you want. But remember that without tapping, an Instagram user will only see the first two lines of text appearing in the news feed.
The optimal Instagram caption length is 125 characters for an ad and 138–150 characters for organic posts. Use it wisely!
Best apps to create a cool Instagram post template
Of course, you can make your own unique templates using Photoshop or another image editor, but you will spend a lot of time on it. There are a large number of design editors apps that offer free pre-made templates for creating content on Instagram, so you can easily save your precious resources.
Pre-designed templates can make the job of designing Instagram Stories or Feed posts much easier by taking out all the hard work of figuring out exactly where to place your text, image, or video.
1. Canva
Canva is free graphic design software that you can use online or in a mobile app, and it's a dream for anyone who works with creating image content.

2. Unfold
Another popular app is Unfold. It lets users add different borders and text to their photos. Unfold has a great variety of clean and modern templates. It's now one of the most popular template apps for Instagram Stories!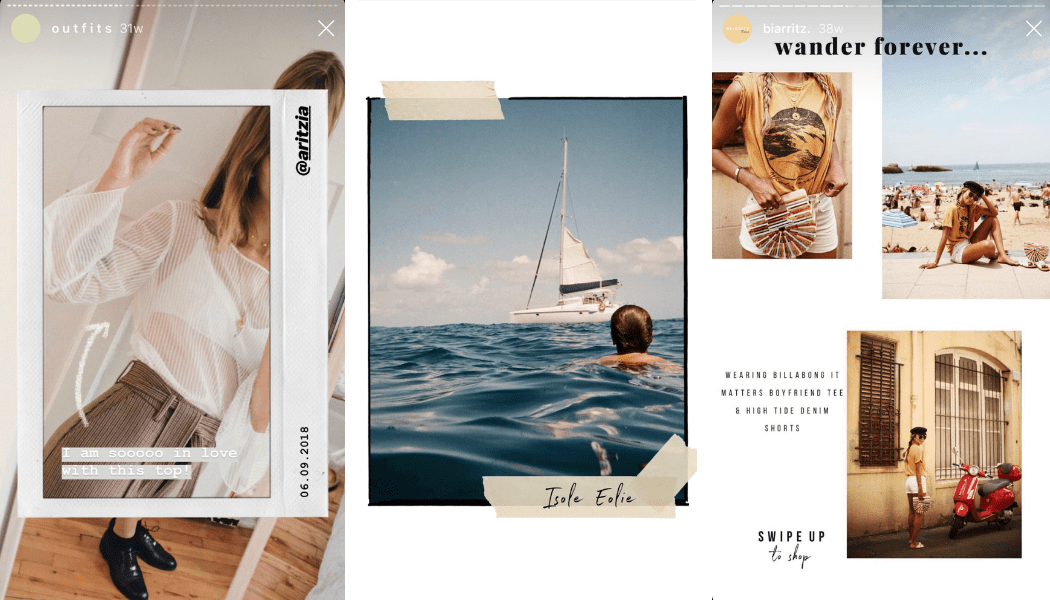 3. Storyluxe
Storyluxe is the favorite of all business Instagram accounts. It is packed with a wide variety of dynamic Instagram story templates.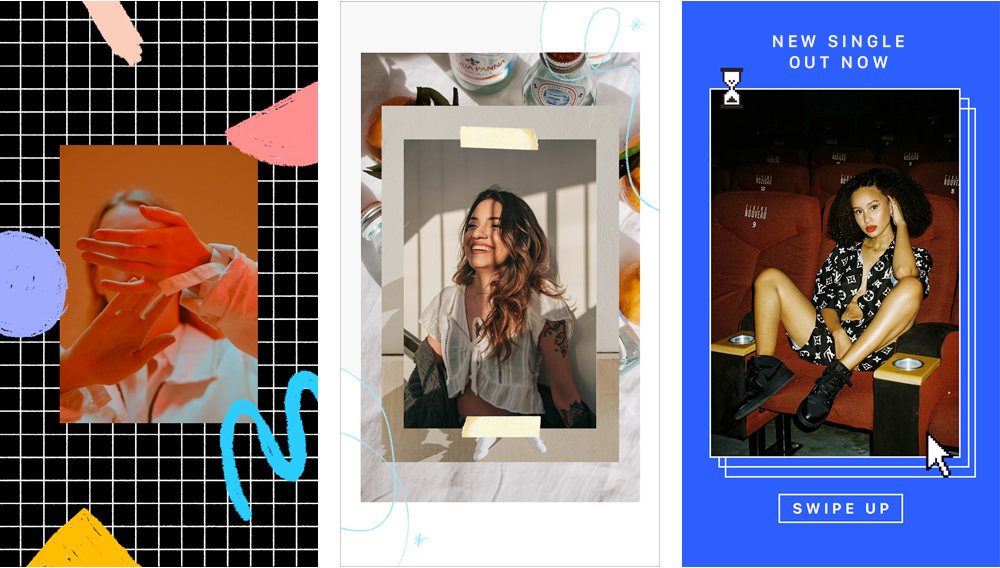 4. Made
Unlike most pre-made template apps, Made is equipped with customizable page backgrounds, 40 different colors, 80+ pattern designs, and 16 custom fonts to help you create perfectly on-brand templates with just a few taps.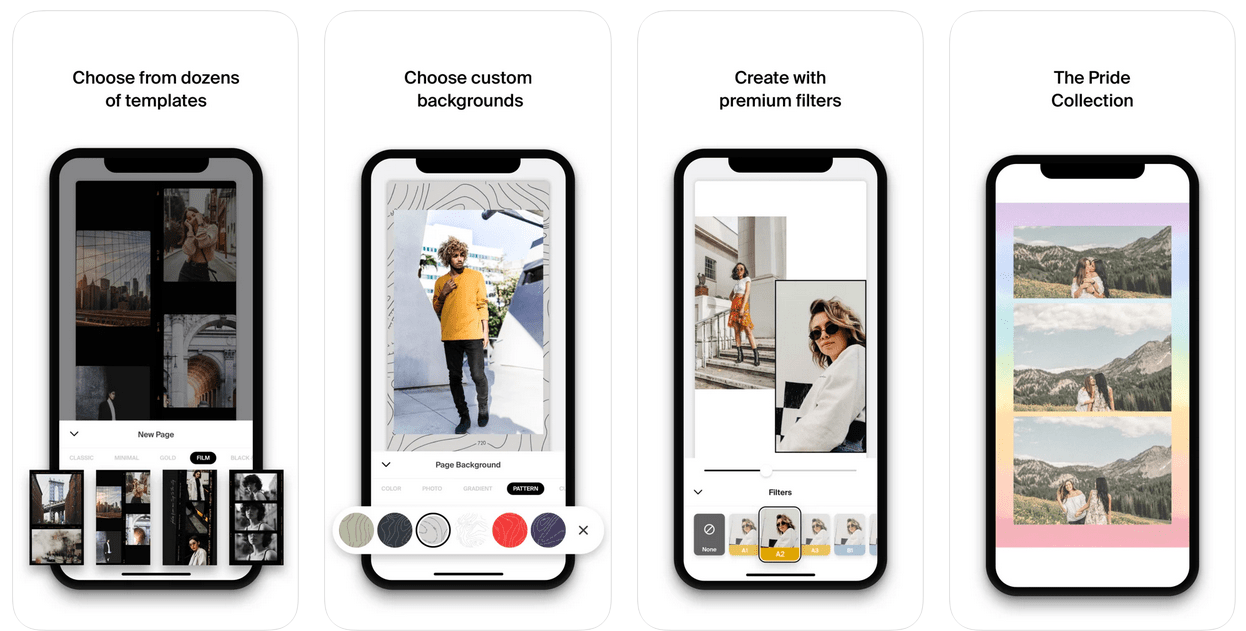 Using an app to create Instagram Stories & Feed posts templates is a foolproof way to create some really stand-out content on-the-go.
Making a captivating Instagram post template: conclusion
Congrats! You're all set to create and save a well-performing Instagram post template! Now, you can focus on attracting a loyal following without tediously designing a post from scratch every day. The main thing is not to be afraid to experiment: that's how you will definitely gain experience and find your own unique brand style!
If you need expert assistance with your Instagram feed, you can ask our team to make  Engaging Social Media Posts tailored to your business. You'll get a unique brand style based on your preferences, and you'll be free to use it not only for Instagram, but also for Facebook and Twitter posts as well.
Read the source: https://alidropship.com/instagam-post-template/