Ho-ho-ho! Christmas is coming!  It's time for Christmas preparations that would make your ecommerce store ready for the holiday season. This is the magic time of year when you can make up to 40-50% of your store yearly sales!
People want to create a feeling of celebration around them, but often do not know what to buy or simply do not have enough time for this. Your task is to make everything easier for your customers.
Here you can find useful tips for Christmas preparations that will help you turn your store into a storehouse of gift ideas and create a perfect holiday for your clients. Keep reading to boost your sales! 🙂
Start your Christmas preparations with an ecommerce store checklist
The first thing we need to take care of before the Christmas season is the store appearance and working order.
Christmas is a stressful time, so it is important to establish convenient communication with customers to reduce their worries. You can achieve this with the help of WhatsApp or other social networks or messengers where you can quickly respond to messages. Customers want to have contact with the store and keep everything under control.
Have a mobile-friendly store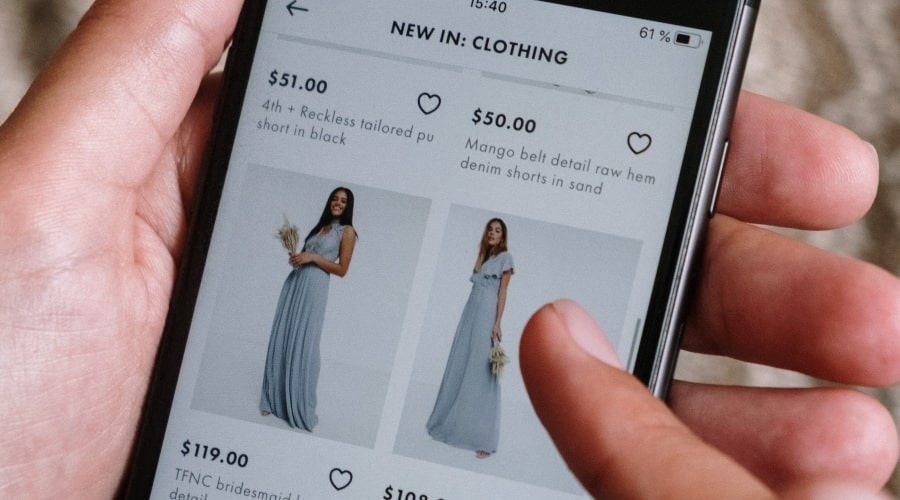 You are working hard on your store and we are sure that the last thing you want is to lose sales due to some small things. So, test the usability of your site in advance carefully and do not forget about smartphone users. Statistics show that more than 72% of customers make purchases from their mobile devices. Your store should be optimized for smartphones and tablets. Making the buying process as easy and seamless as possible is the key to maximizing your sales.
93% of customers study reviews about the store and products before purchasing. So, take care of this in advance. Start collecting reviews after your customers have made purchases and have already evaluated your product. When a store has plenty of great reviews, consumers are likely to spend 31% more, so this is definitely worth paying attention to.
Introduce Christmas design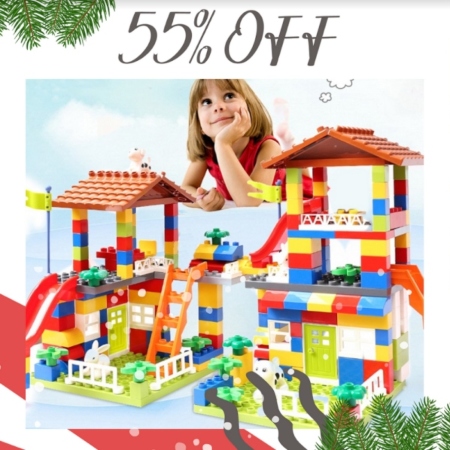 A good-looking Christmas-themed design will be a great way to inspire shoppers to buy from you. Remember that Christmas preparations don't mean you have to do a complete website redesign! Just change your logo in a Christmas-inspired way a little and create themed banners. This will help create a festive atmosphere and motivate consumers to buy.
Create Christmas offering
Make Christmas-focused category pages. Thanks to this, your potential customers will easily navigate through your store and find all the best offers.
Don't forget to add Christmas products such as Christmas clothes (sweaters, socks, soft slippers, Santa Claus outfit) and Christmas decorations (LED strings, wall signs, party supplies, tree, pillow covers, etc.): they will definitely keep your customers' attention.
Try to use the right keywords for your headings, title tags and descriptions of pages, e.g. "Christmas gifts", "gift ideas", but remember that they should not compete with each other, so try to use different options.
Take care of stock & delivery
This is an important item on your Christmas preparation list. Make sure that your customers are aware of their packages' delivery status as this increases their confidence level. And remember that during the Christmas season, there is an increase in shopping activity and some of your suppliers' items can go out of stock unexpectedly. Thankfully, with the AliDropship plugin (or a ready-to-go store built with its help) you will experience none of these troubles! The plugin deals with tracking and product info updating automatically, keeping you safe from management worries.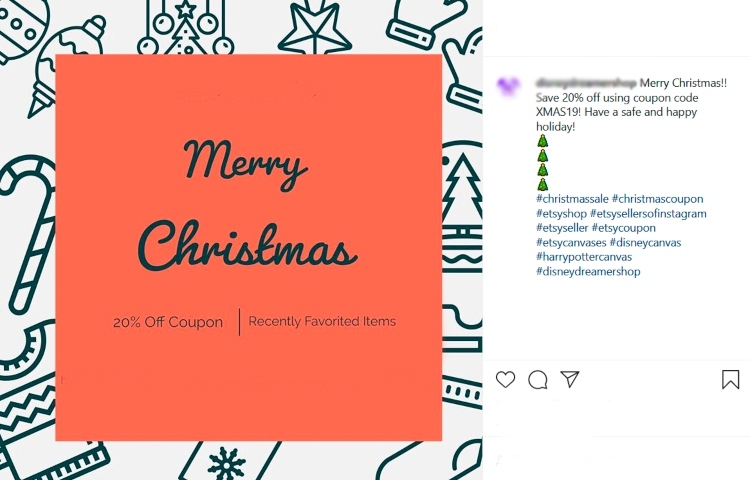 Don't start offering discounts too early. You will have time to get the full price for your products, because some experienced customers expect the maximum price cut. Give yourself a chance to earn more.
Plan out your return policy and additional payment options
Christmas is the time to think carefully about a more loyal return and exchange policy because it will help you be more competitive. Furthermore, now would be a perfect time to add new payment options for your store. This will help you increase your conversion rate and revenue easily.
Christmas preparations in dropshipping: what about marketing?
Don't panic and prepare in advance! To get through this Christmas season easily and effectively, make an event calendar and mark all the important marketing events for boosting your sales. Which ones? Our checklist will help you out 😉
Provide guidance on gift-giving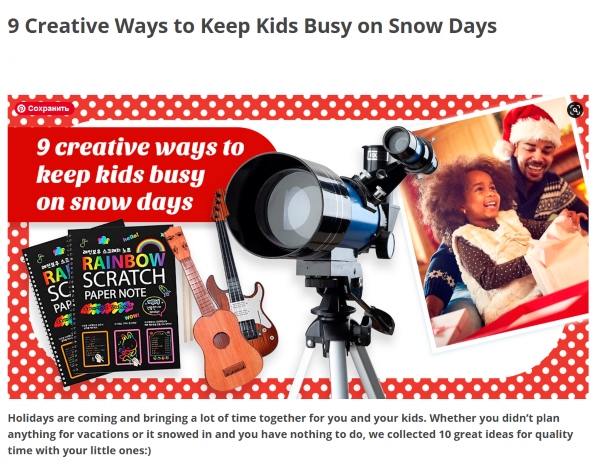 Everyone has faced the problem of choosing gifts for family, friends and soulmates.
You need to eliminate the client's pain. As a part of your Christmas preparations, create several blog posts with different categories such as gifts for parents, for a boyfriend, for a girlfriend, for friends, and include your products with detailed benefits. And believe us, sales will not be long in coming. You will not only increase the conversion rate, but also help customers with their choice.
Level up your social media activity
During this pre-holiday season, you can post whatever you want. The brighter your social media, the better. You can tell about your best offers, ask for customers ' opinions, discuss interesting Christmas facts, organize contests to attract a larger audience and share useful information. Don't forget about the gorgeous Facebook video cover and you will be on top of these sales.
Besides publishing bright posts and asking questions about the holidays, try to engage your visitors. Increase sales through social media channels with the help of promo codes and special offers. Moreover, make sure to stay in touch 24/7 and answer any questions of your customers because they are going to come in dozens, and clients don't tend to be patient at these times.
Upgrade your email marketing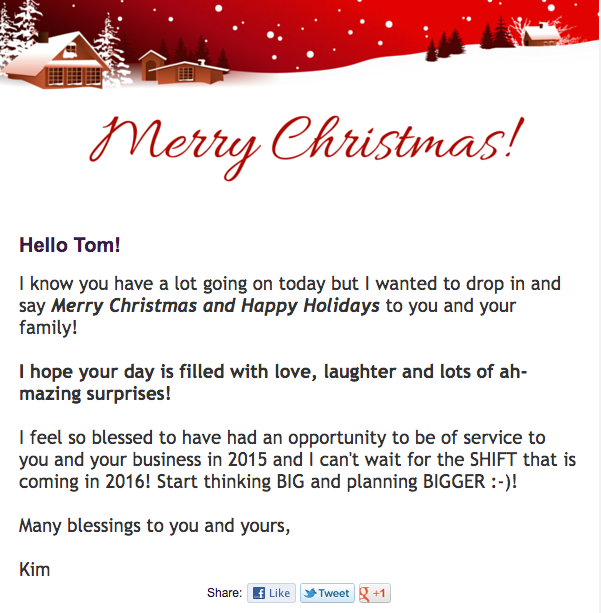 What do you imagine when we mention Christmas email marketing? Are you going to write about SALES and convince the readers to buy children toys from you? Yes, these are the first things that usually come to mind. Unfortunately, such promotional emails are often considered as a grab for money. That's why we offer you to stand out 🙂
First of all, there are three types of emails you can use. And we'd recommend you to start with blog emails. Once you complete your guides on gift-giving, don't hesitate to share them through emails. You can send your subscribers a list of articles that you wrote or include some abstracts from your articles in the letters, and give people the opportunity to learn more about gifts and your products as well 🙂
Then again, we shouldn't forget about those promotional emails. However, make them holiday-themed: use Christmas colors, elements of design, and make sure you understand what your customers feel. Most likely, they are overwhelmed with the holiday hassle. So, don't try to sell something specific, but include some of your bestsellers that will be a good present to a boss, mom, friends, and so on. Tell your customers that you're running a Christmas SALE and assure them that they will get the items on time (but be honest!) without staying in huge lines and fighting over them in brick-and-mortar stores.
One more thing that most of us may forget about is saying thanks to our subscribers. If you want people to trust you, don't underestimate these small gestures. Send your clients warm emails about the passing year and give them promo codes as a 'Thank you'. Also, wish them merry Christmas and fantastic holidays, and please, don't include any promos in this email. People love sincere things 🙂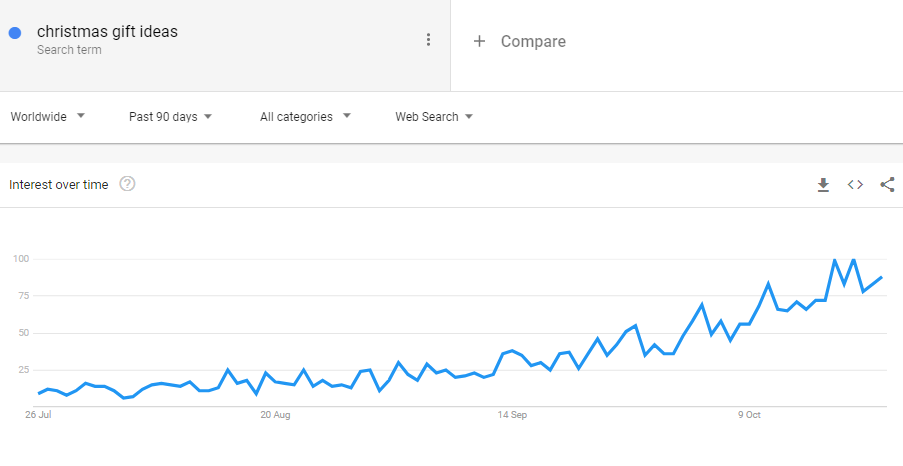 According to eMarketer, Christmas day itself isn't the only date you should consider. The upcoming days are the top spending days, so you shouldn't miss this opportunity, huh? And the best way to take advantage of it is to launch Christmas ads.
It's vital to make sure that that your ads are creative and really special. Use holiday stickers, Santa figures, idioms to set up the mood. Remember that video ads are the kings of engagement and reach, so don't hesitate to use this format of advertising. You can include some carols, songs, and anthems in your video ads:  music is really something that makes people feel Christmassy! 🙂
As for targeting strategies, there are 2 options for you to choose from. For example, if you prepared some specific categories for Christmas, you can promote them using special interests: 'Christmas', 'Christmas Market', 'Christmas Decorations', 'Christmas Gift', 'Gift', etc. Moreover, Google Trends shows that people have started preparing for Christmas since September, so why not start right now?
However, those are not must-have interests if you want to reach your target audience. Some people already know what they are looking for, so if you promote a trendy bag, you can easily use the 'Fashion Accessories' interest in your holiday ads. Still, if you'd like to narrow your audience down to those who are interested in gifts, that is also possible. Choose a broad interest that engages lots of people, and then narrow it down with the help of the interests we mentioned above. Ta-dah, you have people that would like to purchase your product as a gift! (Make sure there are enough people to target, otherwise, it won't work as planned, though). If you feel insecure about designs or ad targeting, you can always ask professionals to do that for you 🙂
Increase advertising budgets
As old fairytale villains say, everything comes at a price. If you'd like to enjoy this Christmas season as a dropshipper to the fullest, get prepared to pay for advertising to reach more potential customers. And strategically speaking, as we prefer to think ahead in AliDropship, we recommend reviewing your annual budget and tweaking some 'slow' months in favor of the upcoming holiday season.
Don't forget about retargeting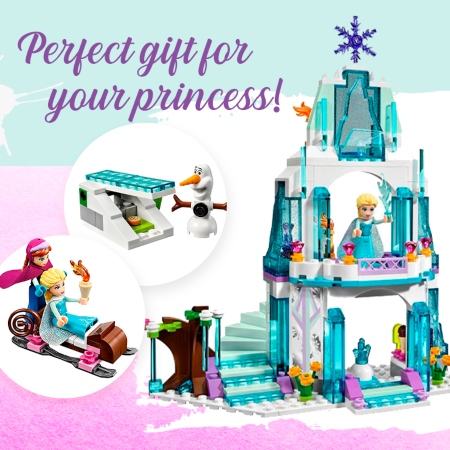 Asking Santa for a higher conversion rate? One of the most efficient marketing strategies is to advertise your products and then use retargeting on those visitors who interacted with your website. This strategy doesn't go only for a short-term period and is more than just a Christmas preparations tactics. You can use retargeting on those who visited your store a couple of months ago. Maybe someone saw a nice piece of clothing for a party or a cool gift for a kid, so now you can offer them to buy it with an awesome Christmas discount. Those people, probably, will not only buy this product, but also be grateful for such a suitable reminder.
In addition, don't give up on this strategy after the holiday season. Retarget your Christmas customers in January. They may become your loyal clients if you managed to satisfy their holiday needs.
Use the opportunity to attract returning customers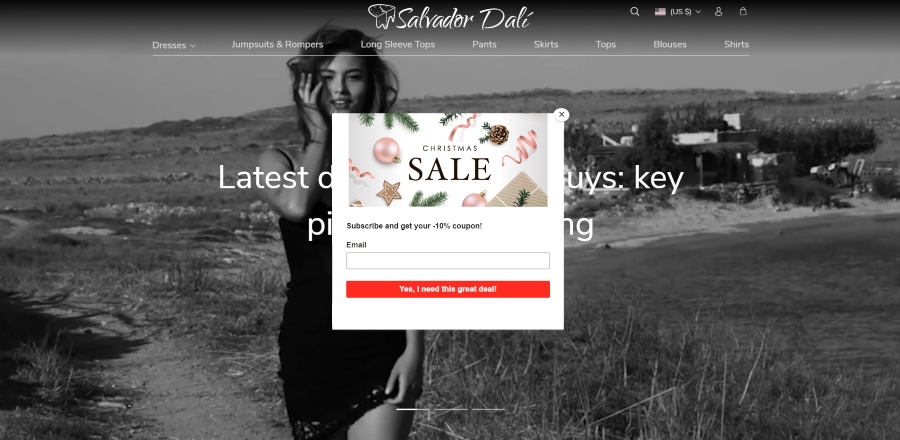 Once you invested so much in advertising, this is high time to magically turn your visitors into repeat customers (dropshippers' bread and butter) or at least your subscribers. Use pop-ups, lead magnets, and loyalty programs to give yourself a chance to interact with your visitors or customers again with such a nice free tool as email marketing.
Prepare gifts for your customers
Christmas is one of the most magical times of the year and we always give to or do something nice for our family, friends, neighbors… So why not do something nice for customers as well? Partner with your supplier and offer your customers a small gift (Christmas decorations, gift cards, etc.) and they will be touched and remember your store for much longer than your competitors'. One more cool idea is to offer free gift wrapping, if possible, because most of people aren't good at this and it would be nice of you to take care of your customers in advance.
Summing up your Christmas preparations
So, to wrap up, preparing for the Christmas season in advance is essential if you want to attract more customers and keep them hooked with an exceptional service.
If you are worried about your marketing, you can always get the help of our team with your holiday promotion. So, good luck and we wish you to have happy customers that will be glad to shop with you in 2021, too 😉
Read the source: https://alidropship.com/christmas-preparations/