Wondering what to sell to start making profits ASAP? Looking for best dropshipping products that are trending right now? Here's what we can recommend this week!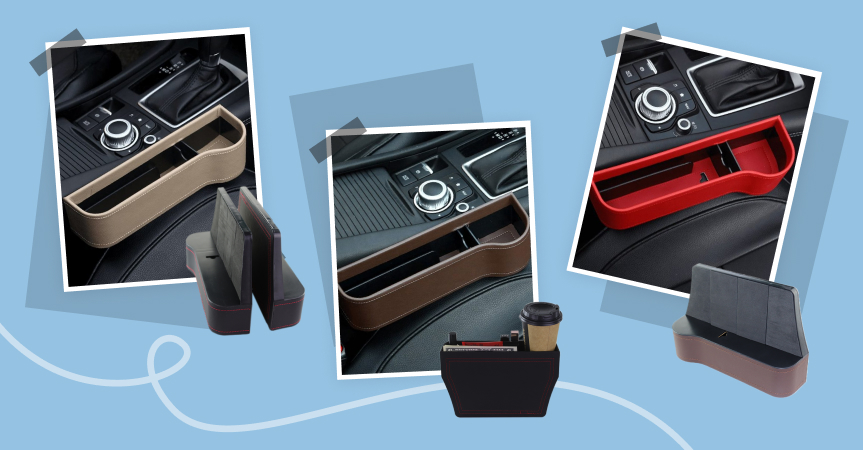 Our best dropshipping products recommendation for this week is this simple yet impressive car seat organizer.
For everyone spending hours in their vehicle, a convenient organizer is no less than a blessing.
Thanks to this little helper, its user – your potential customer! – can:
Keep all travelling essentials, from smartphones to snacks, stored neatly in a single place
Remove all distractions and drive safely with their attention focused on the road only
Enjoy their clean, non-messy car interior, and keep chaos under control
With so many benefits and real value for the user, no wonder the demand for car seat organizers is skyrocketing! Just take a look at the graph below: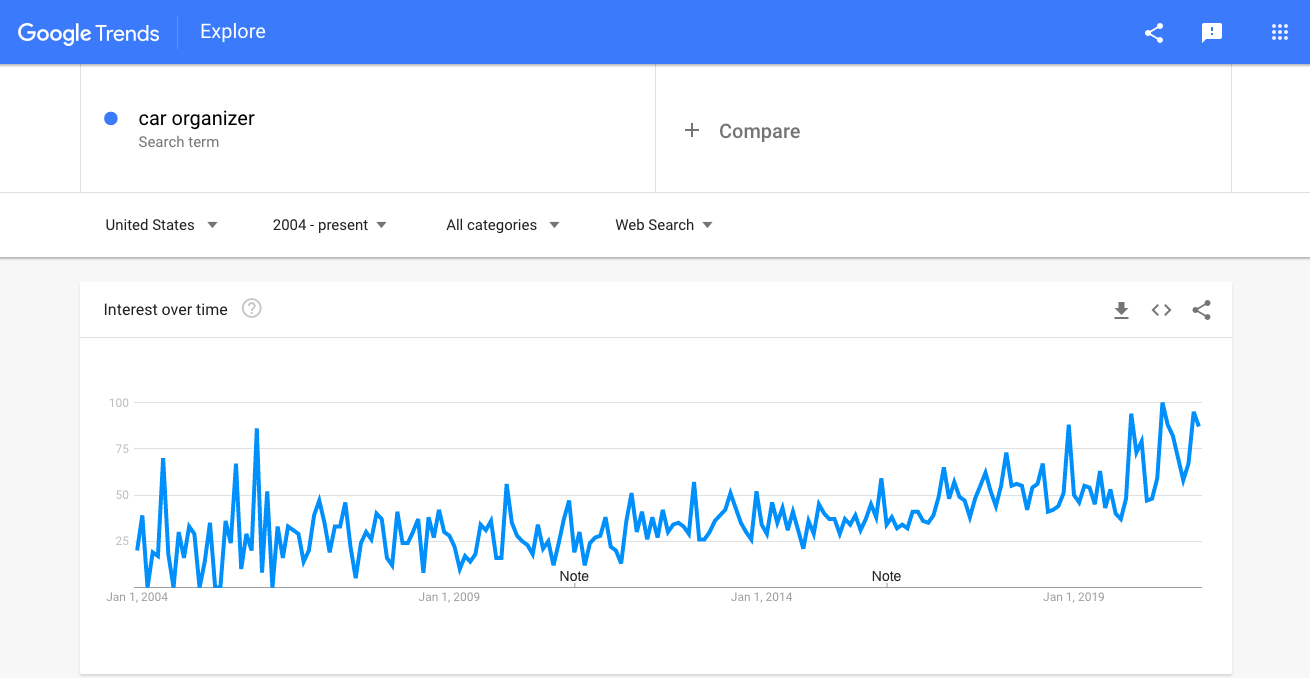 People look car organizers up on Google more and more, and you can expect the interest for this kind of product to keep growing this year.
The reason for this is fairly simple. With the pandemic restrictions, personal vehicles are becoming the main means of transportation for people worldwide. Naturally, as the owners start spending more time in their cars, they grow more interested in keeping their cabins neat and tidy – and look for easy and accessible solutions. That's when all sorts of car space organizers come into play!
To put it simply, the timing is perfect to start selling this product in your store today!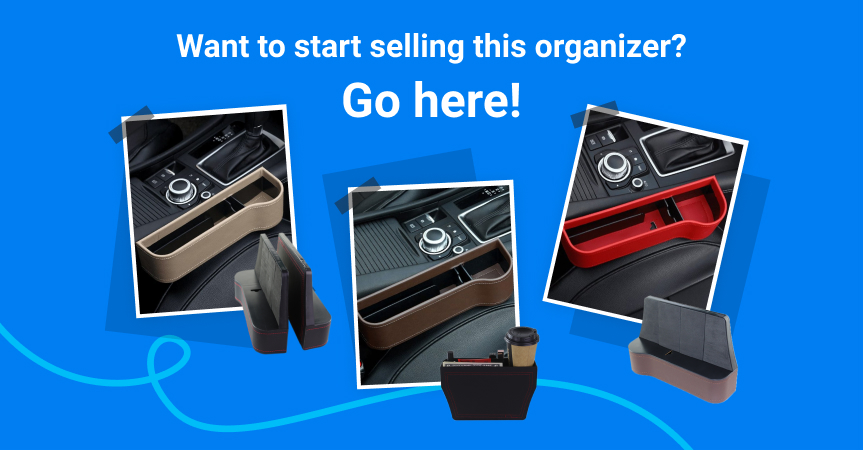 Let's look into details, shall we?
Where to begin?
So, where can you get this awesome car organizer to import it to your dropshipping store?
Of course, you can look for it on AliExpress… and deal with the usual lengthy routine:
Look through all the matching offerings to find all the sellers listing this or similar item
Check the stores' ratings to filter out the most reputable sellers
Review the shipping methods offered by the sellers to see if the shipping fees and delivery times are appealing to customers
Read the buyers' feedback to make sure the seller is trustworthy and the item matches the description
Edit the imported product page heavily by shortening the title, rewriting the description, polishing the picture gallery, and importing real-life buyer reviews
Eh…
OR, you can skip all these tiring steps and go straight to selling! All you need to make it happen is to get the ready-to-promote car organizer from Sellvia.
How to power up your store with the weekly best seller from Sellvia
What's Sellvia, you might be wondering?
Sellvia is your next-level ecommerce solution that covers plenty of online business areas – from product sourcing, storing, and packaging to branding and promotion. In fact, it even has the hottest, most demanded products from multiple niches in its physical stock, and keeps them in a US-based Fulfillment Center.
That's right: ordering a Sellvia-provided item from your dropshipping store, your client won't have to wait for the package for weeks and months. In just 1 business day after receiving your order, the Fulfillment Center staff will assemble the package and hand it over to UPS or USPS. And these highly reputable postal services will make sure the order gets delivered to any US residing customer in 1-3 business days.
Doesn't fast US shipping sound like a dream come true for dropshipping business owners? But wait, there's more!
With Sellvia, you can start selling this highly popular car organizer to your customers in a matter of seconds! Go here to add its beautifully designed, informative, purchase-stimulating product page to your store: it goes with the perfect description that you don't have to review or edit!
When you import this (or any other!) product to your online store from Sellvia, you receive:
A beautifully designed product page: carefully taken professional photos and unique descriptions (BEST ones in the industry!) catch your visitors' attention and don't let them leave the store empty-handed!
Product bundle recommendations: pre-made sets of products that are most commonly bought together will give you an idea on how to increase your average order value and boost your profit per customer.
Ready marketing campaigns proven to drive sales: expertly made visual materials, texts, and audience settings for Instagram and Facebook paid ads will be yours to use and profit from.
Pricing
The price for the Sellvia-provided multifunctional car organizer is $3.99. You can add any markup you want to its price. We recommend selling it for $28.99: it will give you a profit of $25 and still keep you competitive! This final price will be comparable to the ones on Amazon, eBay, AliExpress, etc. – and really appealing to your customers.
Why wait?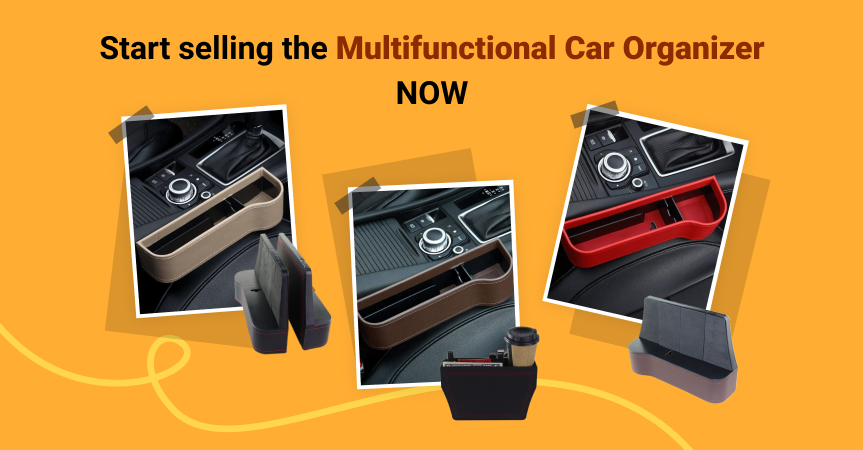 Start profiting from one of the best dropshipping products of this week right now!
Read the source: https://alidropship.com/best-dropshipping-products-to-sell/